Regular price
Sale price
$10.88 USD
Unit price
per
Sale
Sold out
Introducing the SpectraFlex™ Flex Sensor. Enjoy unmatched accuracy with minimal drift, making it a reliable choice for research, industrial operations, or personal projects. This is our lightest sensor to date, a perfect balance of convenience and top-notch performance due to its reduced weight and thickness, which allows maximum adaptability across many applications. Not only is it feather-light, but it's also incredibly durable, demonstrating a lifespan of over 2 million bend cycles at 180 degrees over an 8mm radius, effectively outlasting and outperforming its predecessors by more than double. 
The revolutionary low drift technology it employs ensures near-zero drift, making each reading precise. SpectraFlex stands out with its swift signal responsiveness. Value-wise, this sensor is unbeatable. Leveraging the advancements of modern manufacturing, it provides supreme performance at a cost that is extremely competitive. For those considering bulk purchases, we offer price breaks via direct relationship. 
Placing your trust in Spectra Symbol guarantees quality. With the SpectraFlex™ Flex Sensor, we continue our longstanding tradition of delivering dependable sensors and invite you to witness the next phase of unmatched technological advancement. Buy now, or contact us directly on our site for bulk or custom orders!
Shipping & Returns

Reach out to us on our Contact page here on our store site with questions about shipping issues or returns.
Care Instructions

Our membrane potentiometers & flex sensors are significantly pliable, but we recommend that bending & flexing is kept to a minimum to preserve maximum fidelity & accuracy, especially in hot or cold conditions, and especially if not a Hotpot. Even with flex sensors, you want to avoid folding or kinking before applied to the project, and bending ends away from printed/striped side is recommended. (concave side should be logo-side) MagnetoPots should not be bent, twisted, or flexed at all.
Share
View full details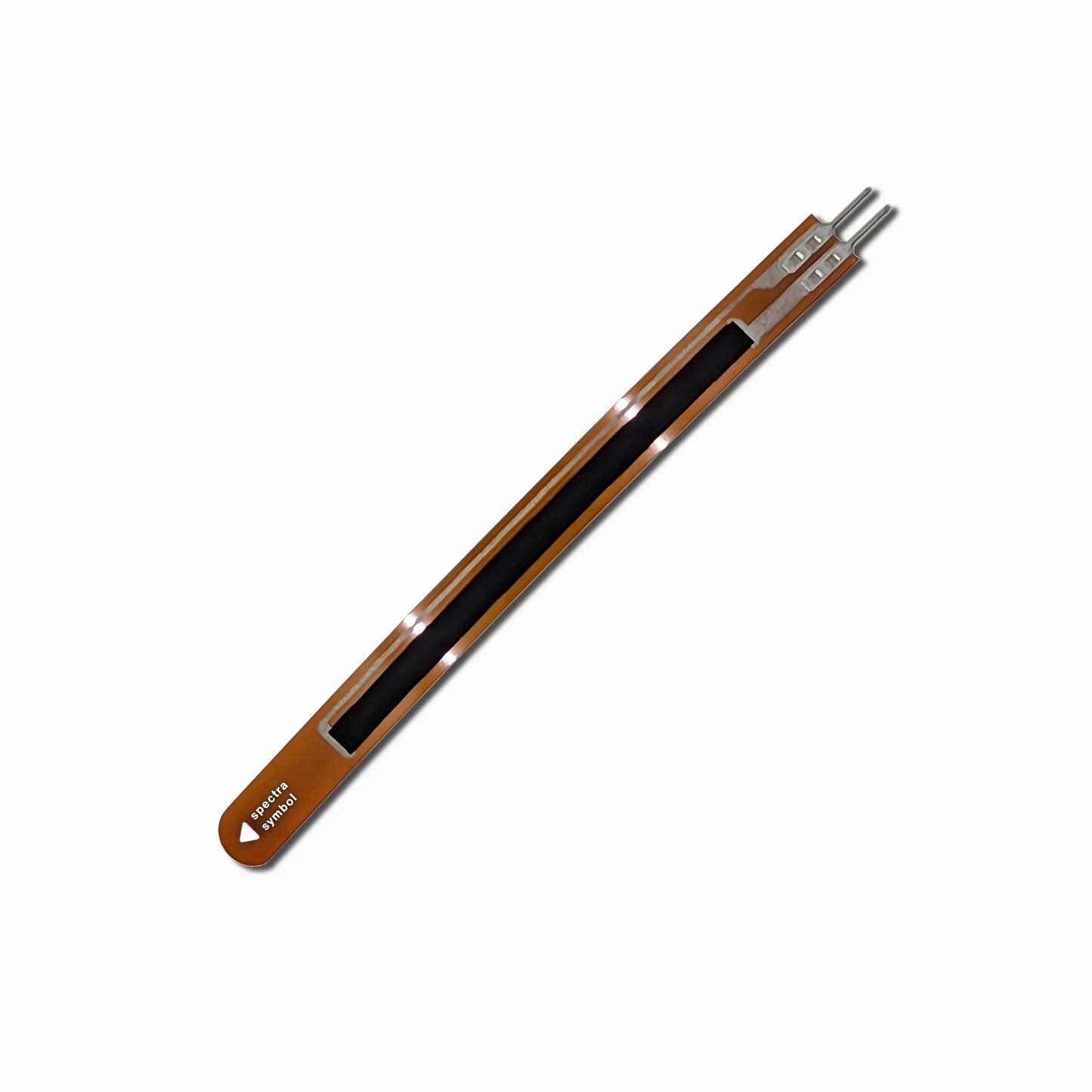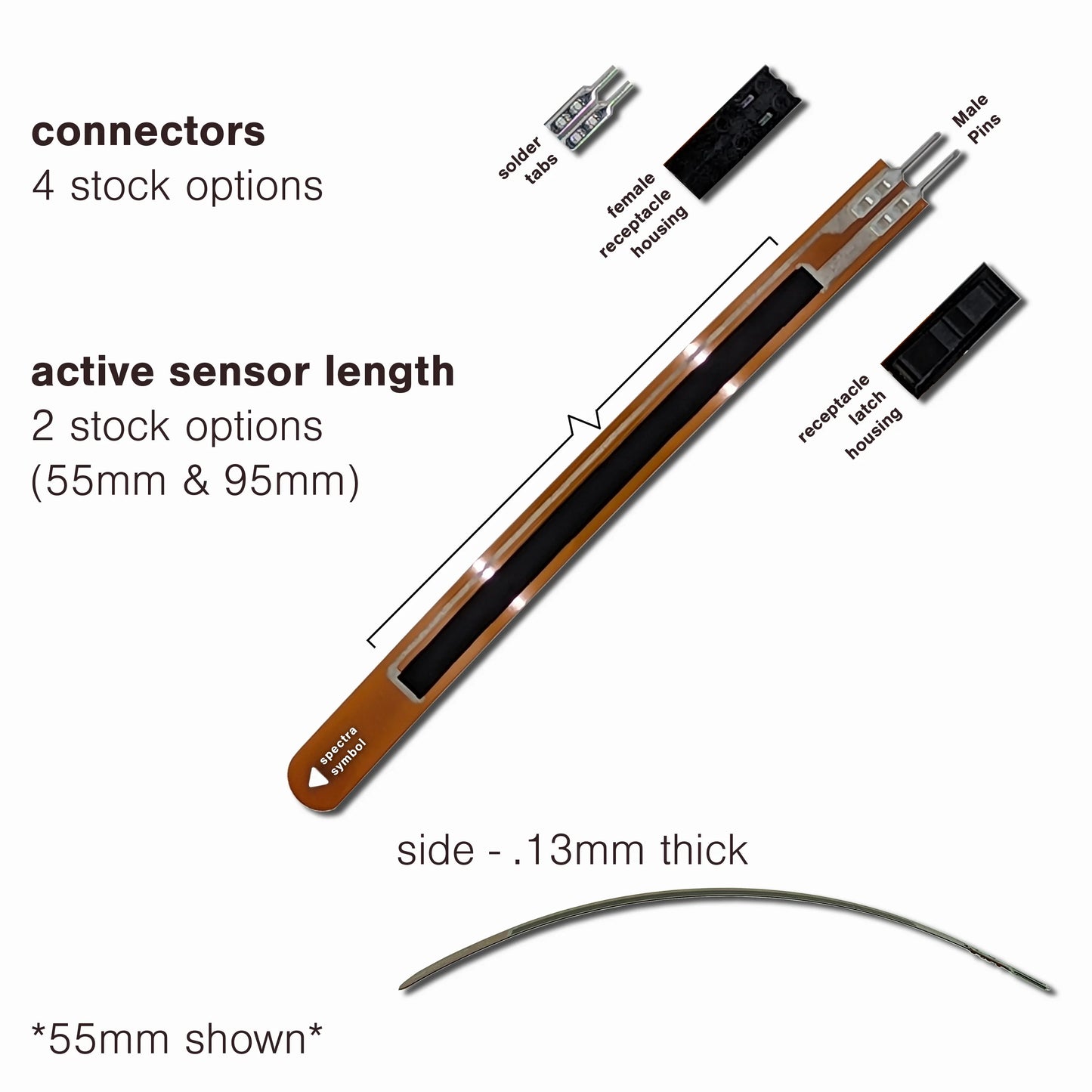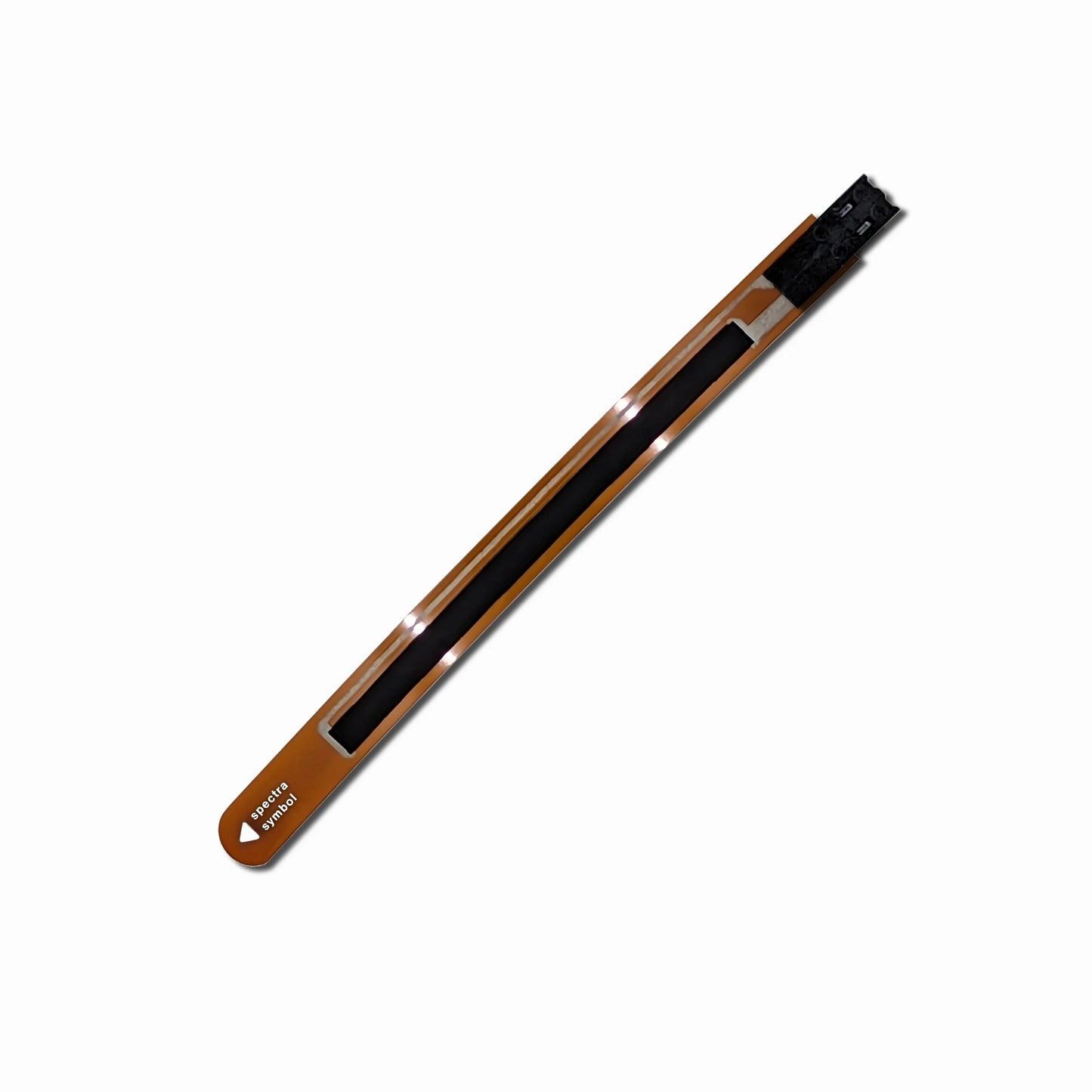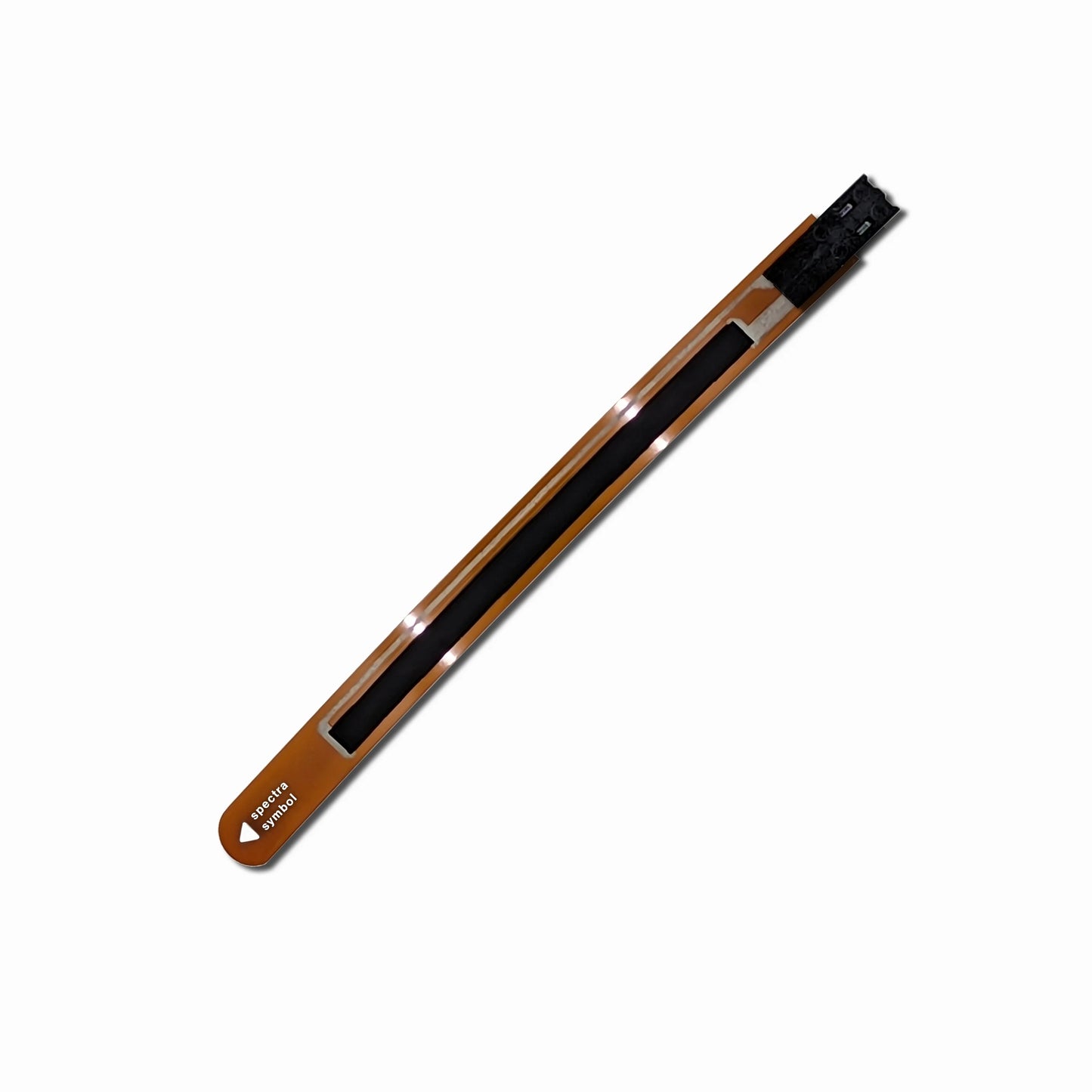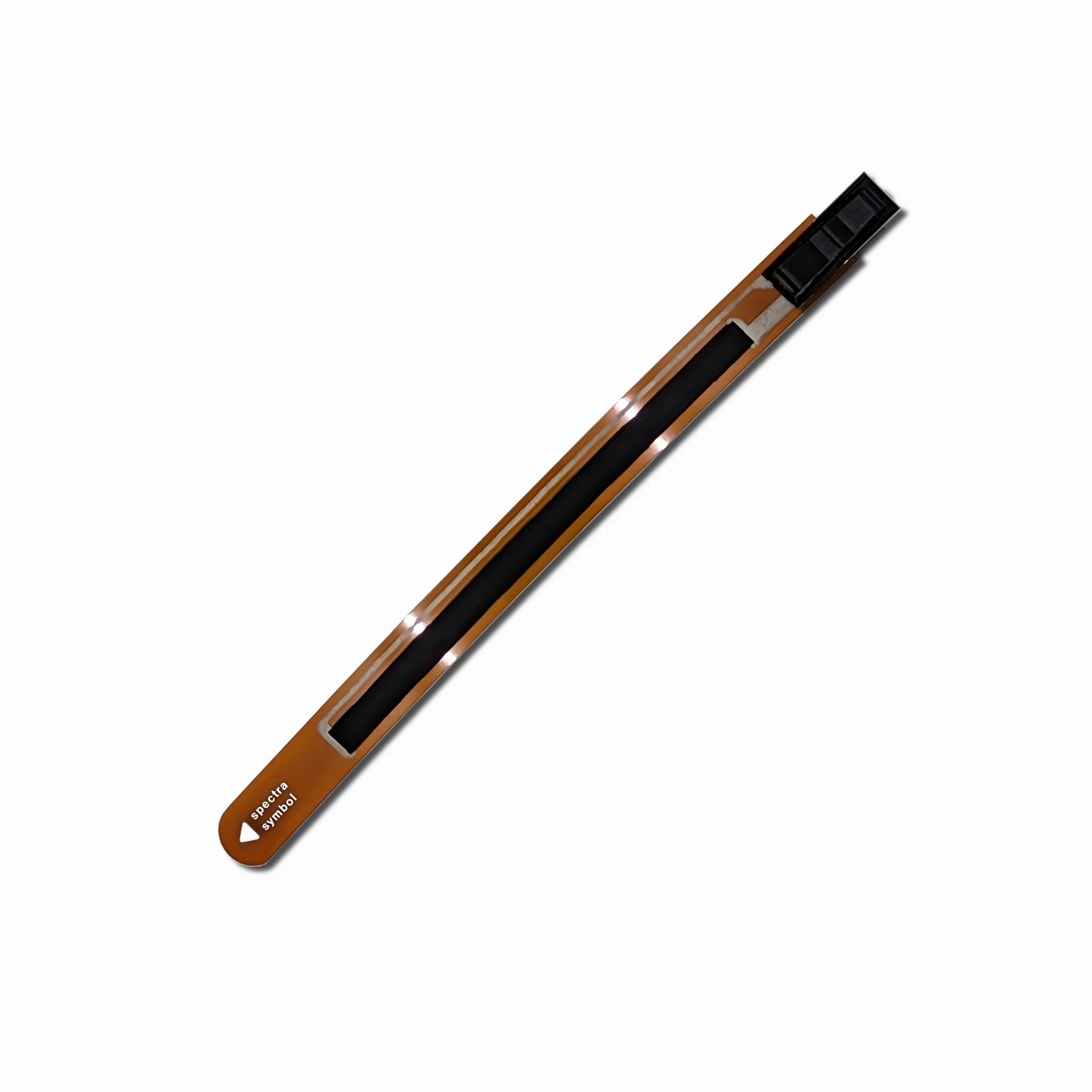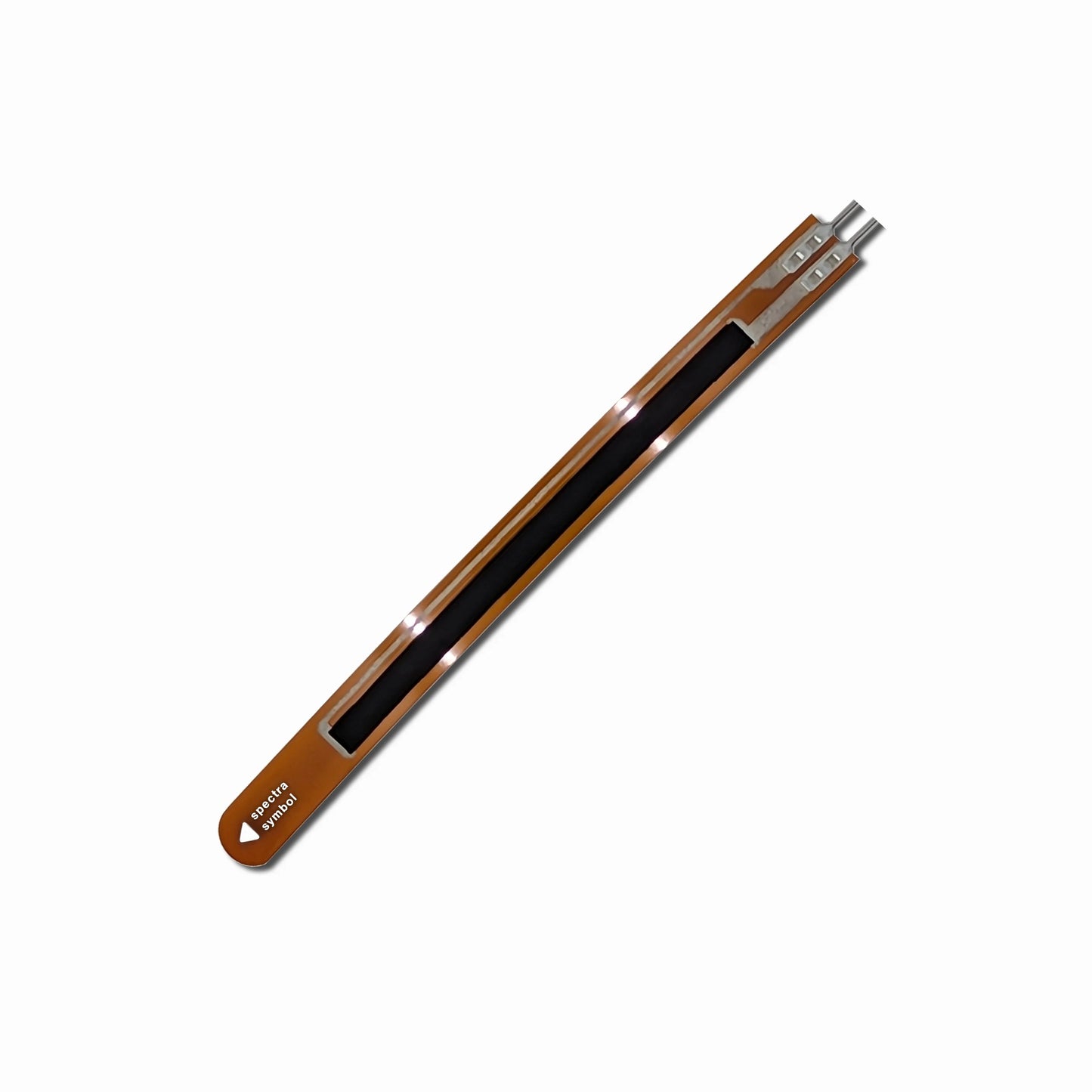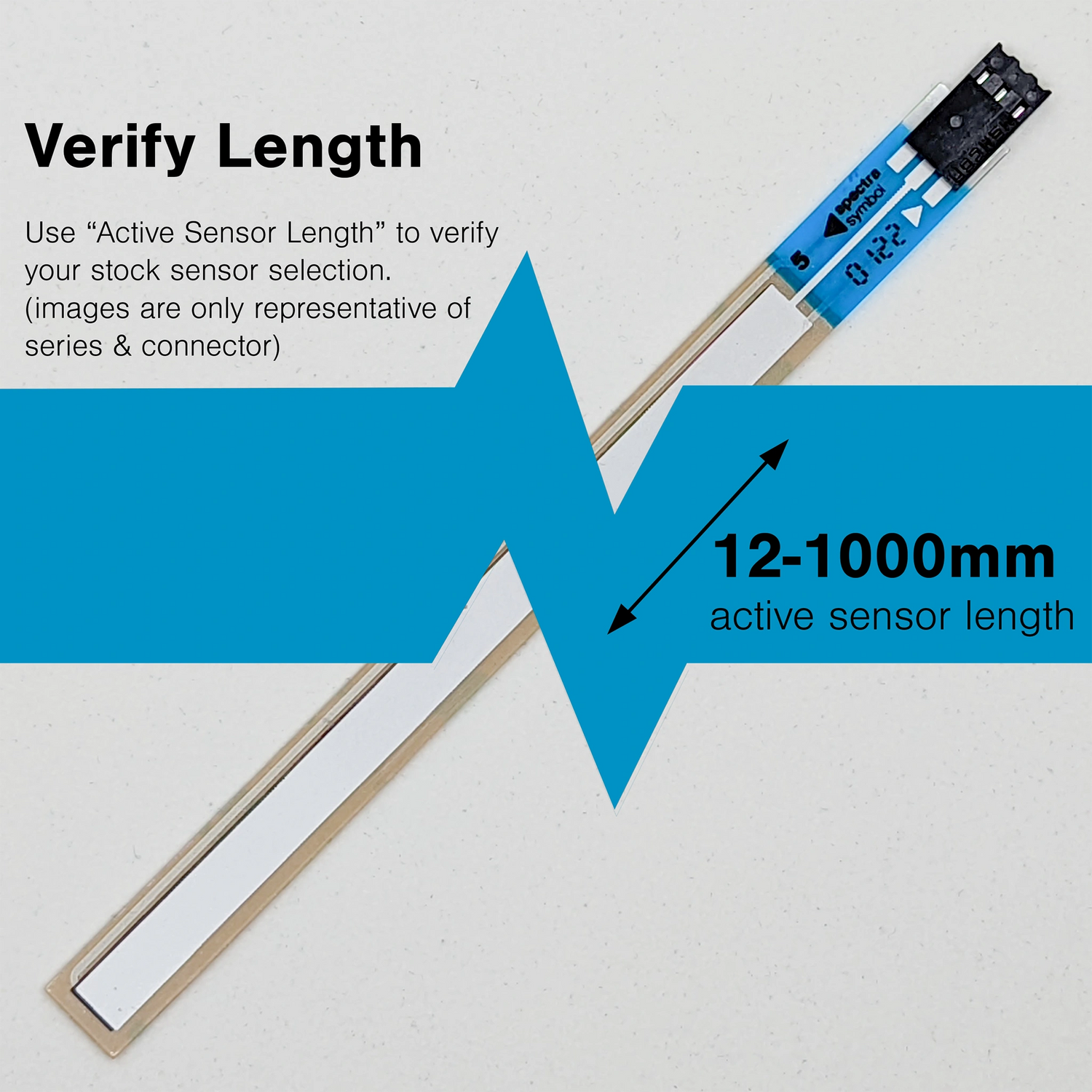 Product Images Are Meant as a Series Representation Only
Our product images often do not represent the length you have selected and instead show a default sensor image for that series. Please refer to the "Active Sensor Length" selector to verify that the sensor length chosen is what you want. Also verify that the desired connector and linearity (margin of accuracy) are selected before purchase.
For full product specifications and measurements please see DataSheets below product description above.
Thank you!
Made in the USA, Ships From the USA

Spectra Symbol started in Utah in 1981 and has been creating jobs for locals here in the Salt Lake Valley since then. We pride ourselves on our ability to serve our national customers & international customers with practical packaging & dependable shipping.

Contact Us About Your Project!

We are excited to hear about your experinces with our sensors, and are happy to talk shop with you about your application. We work on a weekly basis with innovative products in development and frequently operate under NDAs to maintain confidentiality for sensitive projects in various stages of the patenting process.